Sunday, March 11, 2018 - 11:00
Workshop: Stop-Motion-Animation
Workshop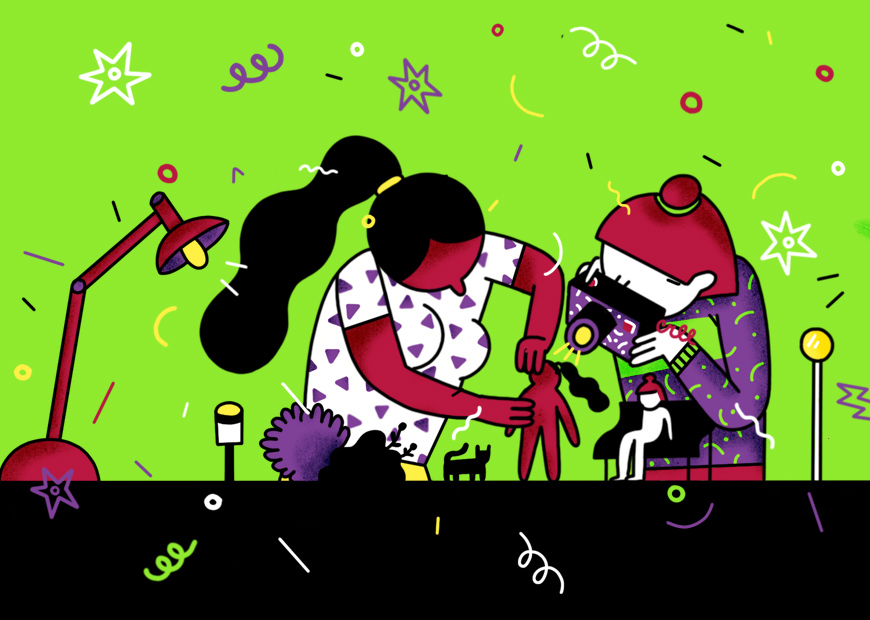 Event Information
In this workshop participants will learn the basics of animation. Movement of animation will experienced through stop motion animation technique, which will also helps to more easily understand how animation movement works. The participants will learn the steps of the animation process such as how to go from an idea for an animation to an animation ready to apply for another animations technics.
The workshop is divided into three parts:
Storyboard

: Developing a small story, (

deepening in the Shots)

Character Design:

Developing characters

Animation

: Developing the action/movement.
Level: Basic Animation
Duration:  150 minutes 
Instructor: Carolina Cruz / Lucilux.
Carolina Cruz aka Lucilux is an illustrator, animator and designer. After her studies of interior design in Chile, she completed her degree in industrial and textile design at the renown School of Arts Escola Massana in Barcelona, before moving to Berlin in 2005. Some of her recent Projects included the Spätkauf Kunstaktion in Kreuzberg and among others she has worked for clients such as MTV Brasil, KIKA, Deutsche Kinemathek andVeltins.