Monday, March 12, 2018 - 20:00
Unvictiming: Women filmmakers reframe sexual violence
Screening & panel discussion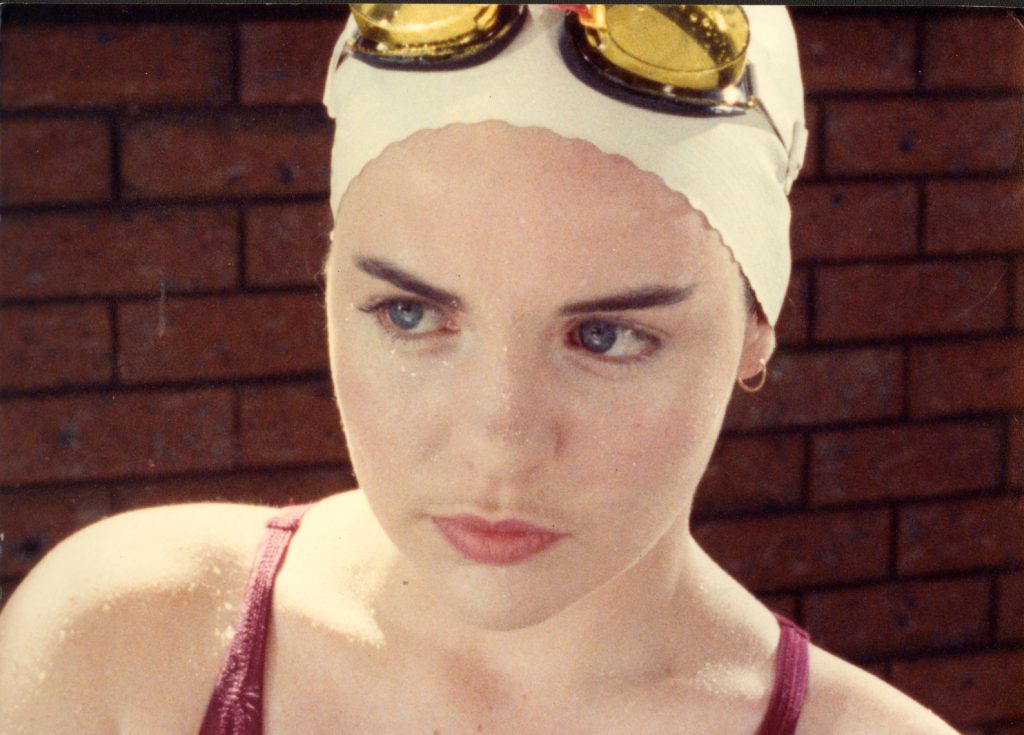 in cooperation with Another Gaze
Tickets available online here
Event Information
'Unvictiming: Women filmmakers reframe sexual violence' presents a five decades-spanning series of short films, on sexual violence as seen by women filmmakers. The series mixes documentary, experimental and narrative modes, and includes under-exhibited shorts by Jane Campion and Ana Mendieta.
The short film screening (85 min) is followed by a panel discussion with filmmakers and activists, moderated by Another Gaze founder-editor Daniella Shreir.
Films 
FEAR / 1973 / Jean Shaw / 5 min
Moffitt Building Piece / 1973  / Ana Mendieta / 3 min
After Hours / 1984 / Jane Campion / 24 min
Girls Daydream About Hollywood / 1992 / Jennifer Reeves / 5 min
A Trial, The Transcript / 2015 / Fiona Rukschcio / 10 min
Circle / 2017 / Jayisha Patel / 13 min
Big Sister / 2017 / Michal Gassner / 13 min
100 women I know / 2017 / Phoebe Montague / 13 min
Panelists
Fiona Rukschcio is a Viennese multimedia artist, whose work includes experimental video. In her films, collages and projects, Fiona Rukschcio deals with the roles assigned to women, with identity construction, and with extreme emotional experiences. In 2012-3, Rukschcio had an exhibition entitled 'Retaped rape' at the Secession in Vienna, which included a frame-for-frame remake of Yoko Ono's 'RAPE' (1969)
Nine Yamamoto-Masson is a French-Japanese artist, theorist, translator, community organiser, and activist. Her academic and artistic work examines the relationship between violence, power and institutionalised regimes of hegemonic knowledge within state-enforced cis-het-patriarchal racial hierarchies. She is an organiser of the activist group WHEREISANAMENDIETA. She is a PhD candidate at the University of Amsterdam and currently an artist-researcher at Hiroshima City University.
Dr. Christine Künzel is Endowed professor at the University of Hamburg in modern German literature. Her research is often concerned with the representation of rape and sexual violence in the written text. Before pursuing academia, she studied acting in Kiel and worked as an assistant director in Hamburg
Winnie M Li is an author, producer and activist, and a PhD researcher at LSE investigating how social media can help rape survivors heal. She has written widely on her experience of sexual violence and her debut novel on the subject, 'Dark Chapter', won the Guardian's Not The Booker Prize 2017
Daniella Shreir (moderator) is founder-editor of Another Gaze, a feminist film journal and series of interviews with women filmmakers worldwide. She is currently woking on a film about actor Maria Schneider, who spoke out against her experience of sexual violence on Last Tango In Paris in the '70s.
Tickets available online here