Saturday, March 10, 2018 - 14:00
Shorts: Queer life and love
Screening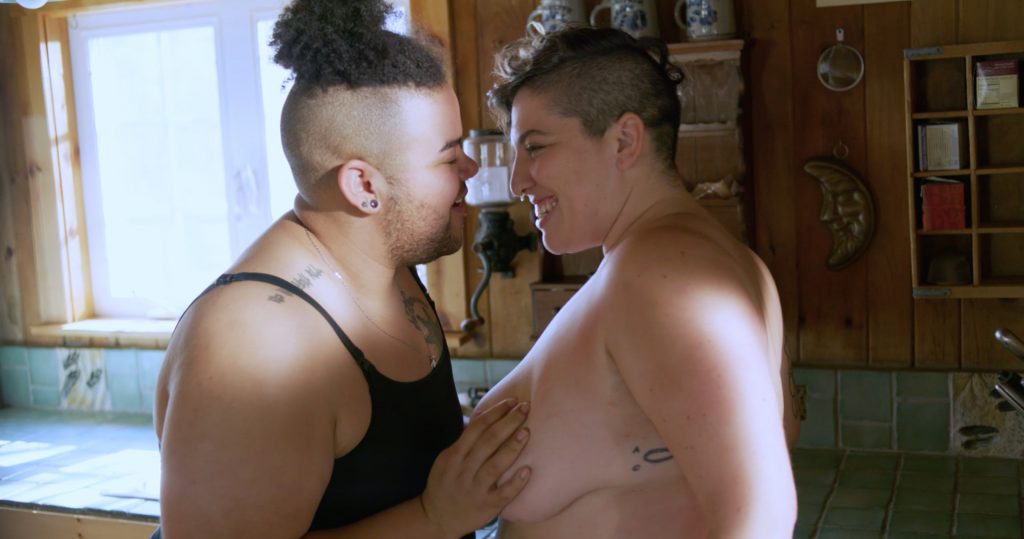 Event Information
In the dawning light of the aftermath of #MeToo, a long-overdue up rise from systematically sexual assaults and offenses often made by heterosexual men in power within the realm of film, it is time to heal and once again look for the alternatives. Queer feminism provides resistance and alternative action towards patriarchal thinking and being. In this short film program, BFFW focuses on love, sex, stigmatization, discrimination, renewal of space and healing. Queer feminism is often described as a radical alternative, but considering the current state of the world one must pose the same question as the two single transwomen that are notoriously denied housing, is it [really] too much to ask? BFFW give you queer life and love.
Swarm of Selenium / 2017 / Maude Matton & SJ Rahatoka / Canada / 23 min
Generation y x slut / 2017  / Salomé Da Souza / France / 14 min
Full / 2017 / AORTA films / the United States / 14 min
Be right back / 2016 / Hilda Schmelling / the United States / 13 min
"1st DAY & NEXT MINUTE" / 2017 / Sara Koppel / Denmark / 3 min
Is it too much to ask / 2016 / Leena Manimekalai Raghupathy / India / 30 min 
More Love. Less Prepackaged Bullshit. / 2017 / Neelu Bhuman / the United States / 1,5 min
Disclaimer: This program contains explicit sex scenes.