Thursday, March 15, 2018 - 21:00
No Shade feat. Berlin Feminist Film Week: Closing party
Closing Party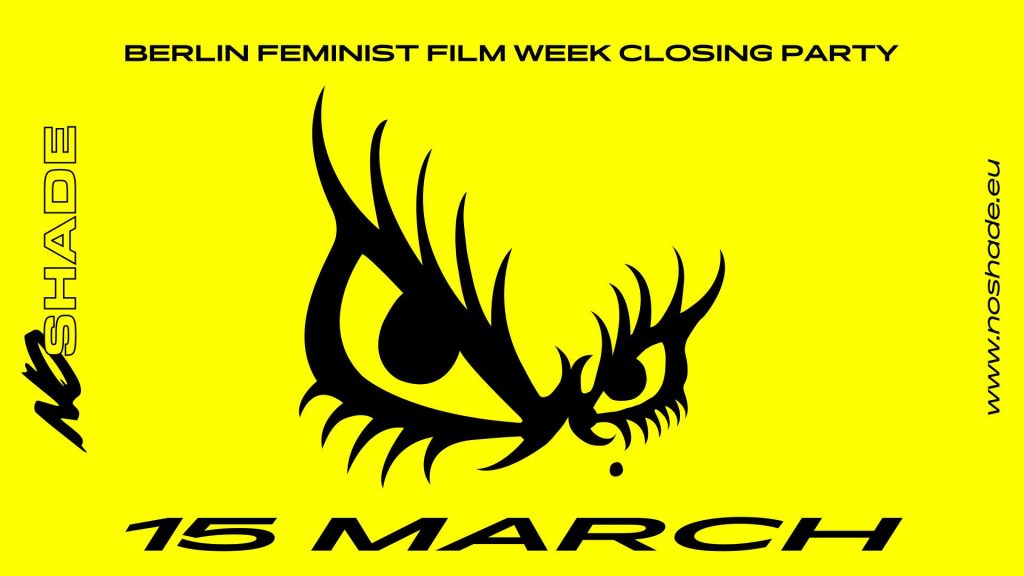 Location & Time: ACUD - 21:00
Event Information
Berlin Feminist Film Week & No Shade team up to bring you the closing event of this years highly successful film week.
Come down and celebrate the end of the festivals 5th edition with us, the BFFW-Team & No Shade DJs
🔥🔥🔥
The Berlin Feminist Film Week is a feminist film festival founded in 2014. Since then, we have annually dedicated a week in March to feminist film experiences as well as host-one off events throughout the year. The mission of the BFFW is to inspire, entertain and most importantly, pay tribute to all the wonderfully talented, inspiring filmmakers out there who challenge the hegemony of white cis-male filmmakers.
https://www.facebook.com/events/2072243659727140/
http://berlinfeministfilmweek.com/program/
No Shade is in collaboration with ACUD MACHT NEU a Music Board funded club night series, collective & DJ-training program for female and non-binary DJs based in Berlin.
http://www.noshade.eu/
https://www.facebook.com/NoShadeEU/
https://soundcloud.com/noshadeeu
Program on the night:
Sara fumaça, Foresta, Poly Maze, CeeKayIn2U, Panasiagirl.
Custom Visuals by Hannah Marine & Bad Juju 🔥🔥🔥
Acud is wheelchair accesible.
Location & Time: ACUD - 21:00