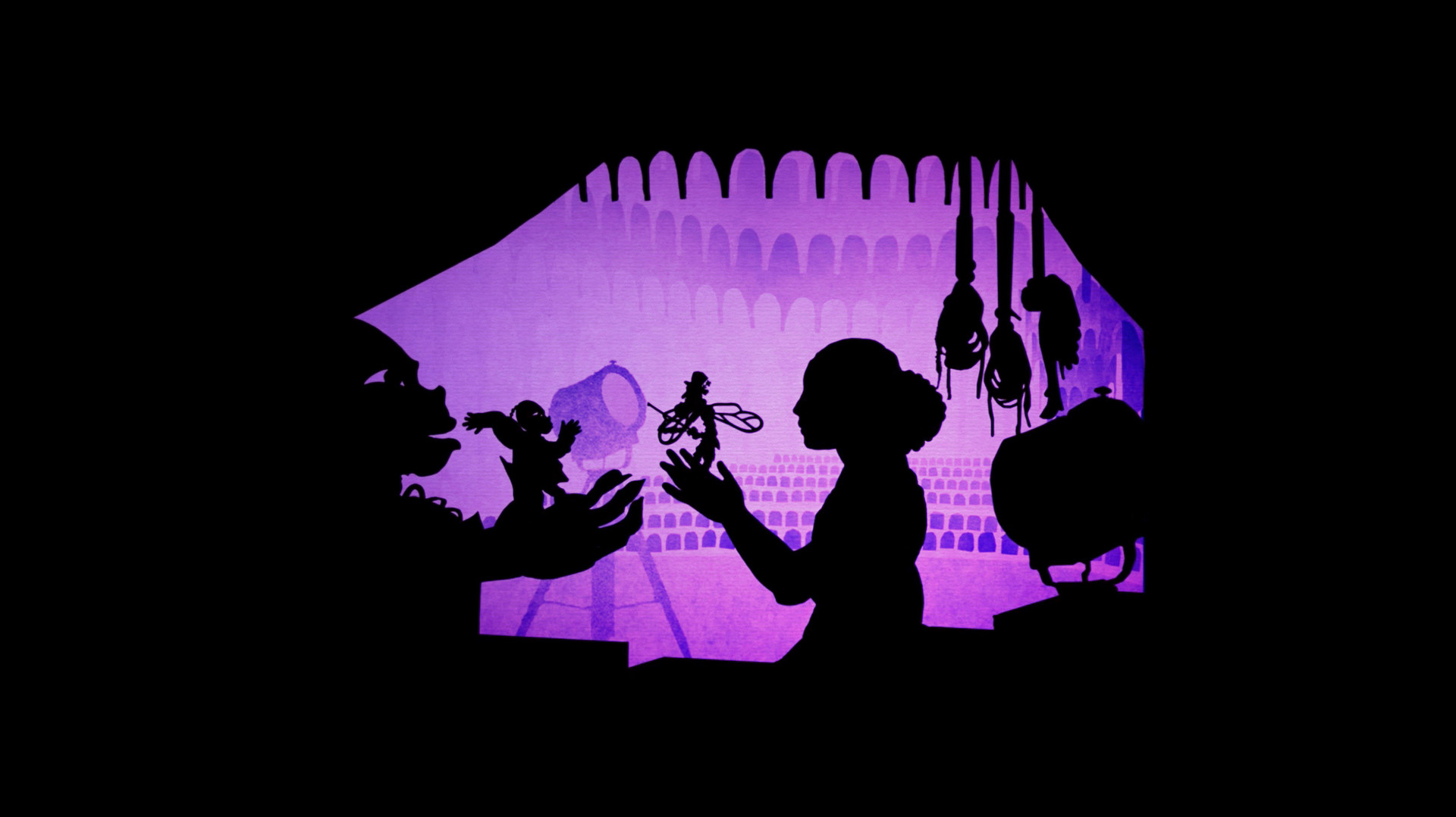 Lotte that Silhouette Girl
Once upon a time,
A young German artist changed the world of animation
With shadows, light, and a pair of magical scissors.
Her name was LOTTE.
With music, magic and a stirring narration by Lotte herself, LOTTE THAT SILHOUETTE GIRL tells the tale of one of animations' biggest influencers, Lotte Reiniger. Yet despite her monumental innovations of creating the first feature length animation and inventing the multiplane camera, she remains a footnote in the history of film. This short documentary seeks to change that.
Director: Carla Patullo & Elizabeth Beecherl
Co-directors Elizabeth Beecherl and Carla Patullo make films in Los Angeles under the name Trick Studio.

Elizabeth was born in Lubbock, Texas and studied architecture at the University of Virginia. She has worked as an architect for several years on projects that have been published in The New York Times, Dwell, and many other design publications. She started animating and making films after watching Lotte Reiniger's 1922 movie Cinderella and falling in love with the medium of silhouette animation.

Carla is a composer and songstress who records and performs live as White Widow. She has been developing a reputation for her musical ambition, sonic soundscapes, and stirring emotional content. Her scores have received numerous awards including a Global Music Award, a Platinum Remi, and a Hollywood Music in Media Award nomination.