Sunday, March 11, 2018 - 11:30
Bloody Breakfast: Women in Horror
Screening & talk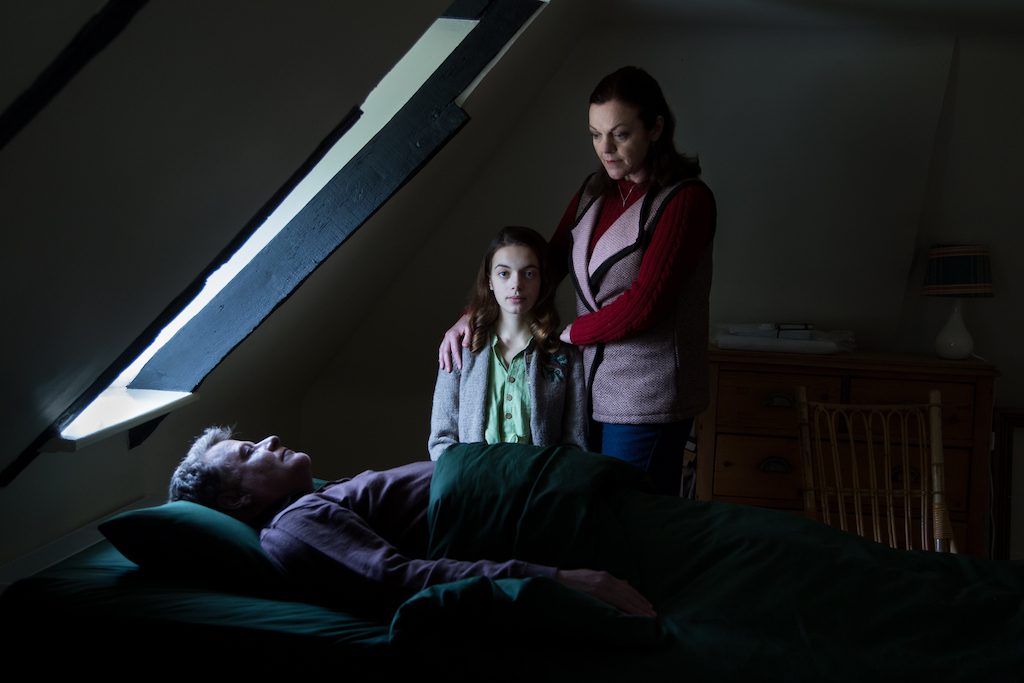 with Final Girls Berlin
Location & Time: CRCLR House - 11:30
Tickets available online here
Event Information
Berlin's all female horror film festival has put together a very special guest program for us this year. At our Bloody Breakfast, we will cure your hangovers with both Bloody Mary's and bloody films. After the short film program, Final Girls Berlin will tell you more about women, horror and their fascination for gruesome films. Tickets can be purchased with or without breakfast!
Films
Nothing A Little Soap and Water Can't Fix / Jennifer Proctor / US / 2017 / 9 min
In films, as in life, the bathtub represents a private space for women – a place not only to groom, but to relax, to think, to be alone, to find sanctuary. For Hollywood, though, it's also a place of naked vulnerability, where women narratively placed in harm's way have no escape. Using appropriated movies, this experimental found footage work deconstructs the representations of women in this domestic space as historically framed in popular film.
Metamorphosis / Elaine Xia / US/China / 2017 / 14 min
A woman in 1990s Hong Kong accidentally kills her alcoholic husband in self-defense, and finds a unique way to dispose of the evidence.
Waste / Justine Raczkiewicz /US / 2016 / 16 min
Roger lives a grim and detached life, picking up medical waste for a living, but looks forward to his evening meals with his quirky roommate and foodie, Olive. But as the meals become increasingly strange, Roger must ask himself how far he will go for love?
Home Education / Andrea Niada / UK / 2017 / 25 min
Controlled by her mother and her bizarre teachings, an inquisitive girl is convinced her dead father will soon resurrect. Certain he has died to test their love for him, the two must prove how much they miss him and show no doubt of his return. However, when the corpse begins to rot, the girl is forced to reconsider the situation and decides to act alone to ensure her father will come back to life.
Blood Sisters / Caitlin Koller / Australia / 2017 / 11 min
Amateur witchcraft conjures up bloody consequences.
Fry Day / Laura Moss / US / 2017 / 16 min
A teenage girl comes of age against the backdrop of serial killer Ted Bundy's execution in 1989.
Creswick / Natalie Erika James / Australia / 2016 / 9 min
Sam's fear of her childhood home is brought to light when her ageing father claims there is another presence in the house.
Breakfast menu (vegan)
Tofu scramble with homemade bread
Raw tapioca pudding with berries
Location & Time: CRCLR House - 11:30
Screening Duration: 120 min
Tickets available online here