Wednesday, March 14, 2018 - 20:00
BFFW 2018 – Closing Screening: I am Not a Witch
Screening & audience award announcement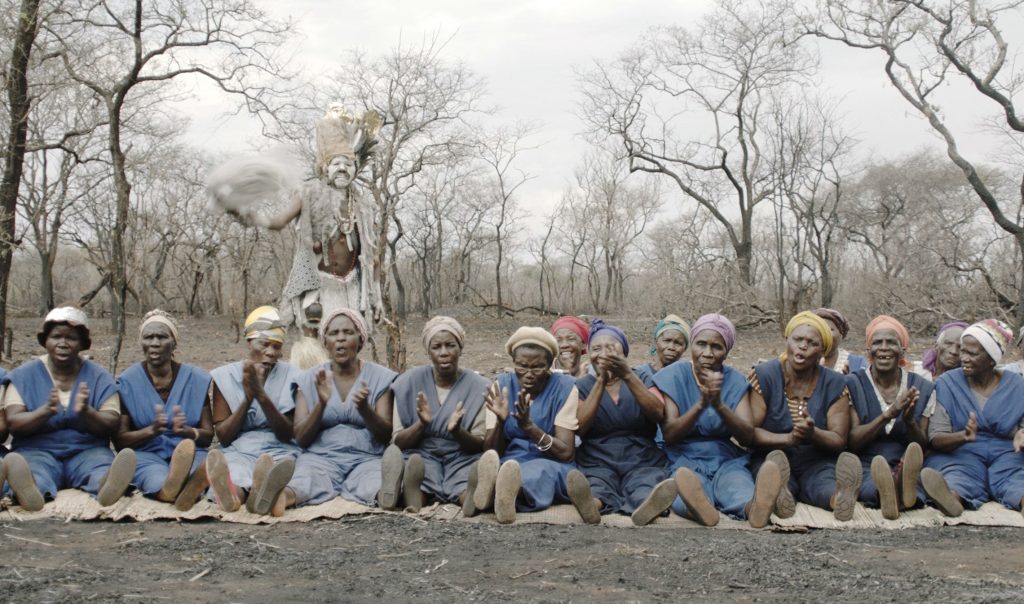 Tickets available online here
Event Information
We're ending our Berlin Feminist Film Week 2018 with a screening of the stunning I am a Not Witch by Rungano Nyoni. The film set in Zambia and is a fairytale with feminist undertones and a good portion of satire. The film premiered in Cannes last year and has been named an unmissable film by critics. Before the screening, the winner of our Audience Award for best short film will be announced and screened again!
I am Not a Witch / Zambia/UK/France / Rungano Nyoni / 95 min 
After a minor incident in her village, nine-year-old Shula is exiled to a travelling witch camp where she is told that if she tries to escape she will be transformed into a goat. As she navigates through her new life with her fellow witches and a government official who espouses her, exploiting her innocence for his own gain, she must decide whether to accept her fate or risk the consequences of seeking freedom.
Thanks to this year's selection committee: 
Inga Selck, Elisa Cuter, Celena Beck, Skylar Kang, Nadin Heinke, Tianna Dang, Diana Wilson, Bel Morales, Silvia Can, Lena Taran, Sara Pickin, Paris Adorno, Rebecca Wilbertz, Clare Peirson, Salit Krac, Jana Sauer, Martina Takacs, Ilaria Pompei, Soulafa Suleiman, Giacomo Ghiringhello, Maria Fladvad, Lucía Martín, Karin Fornander
Screening Duration: 130 min
Tickets available online here