Tuesday, March 13, 2018 - 19:00
Berlin Feminist Film Quiz
Screening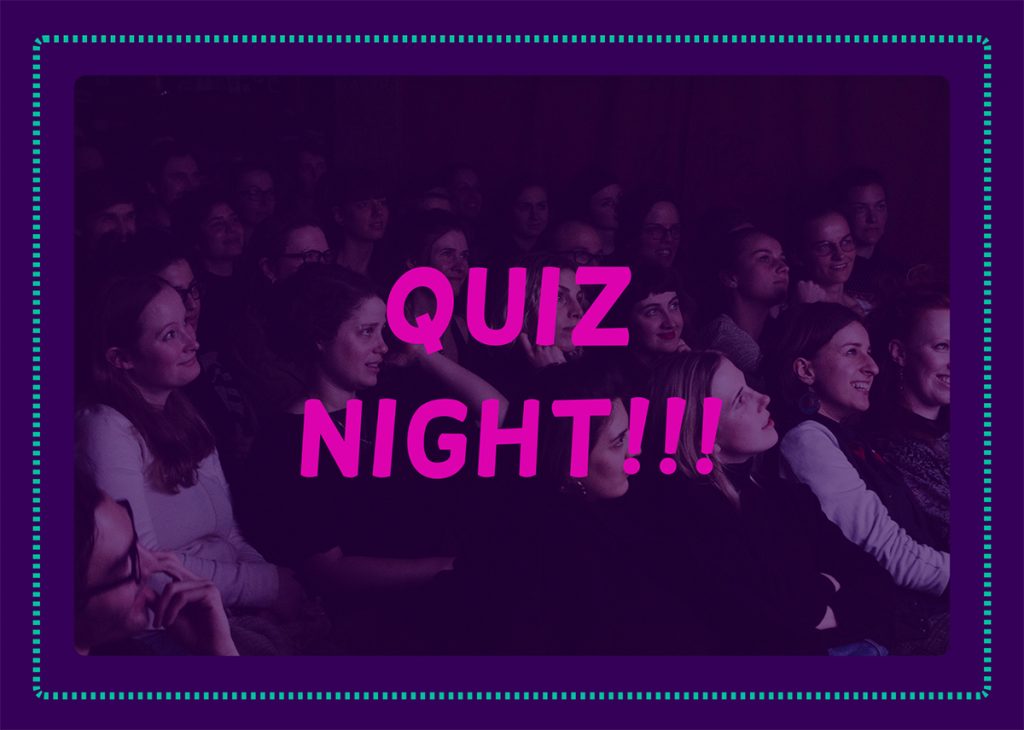 Event Information
The Berlin Feminist Film Week 2018 team invites you to have a drink with us, have a chat about the films you've seen this week and test you knowledge in our feminist film quiz. Acthung! There will be questions from the films we've screened this week so you can see which films stuck with you.
One glass of wine is on the house for the first people showing up and the winning team (max 5 people) will win a ticket to our closing screening Berlin Feminist Film Week 2018 Closing: I am Not a Witch + Award.
There will be music and the bar will of course be open all night!
Come thru!
Doors at 7 pm, free entry. One euro donation to enter the quiz.