Tuesday, March 14, 2017 - 20:00
Berlin Feminist Film Week 2017 – Official Closing Party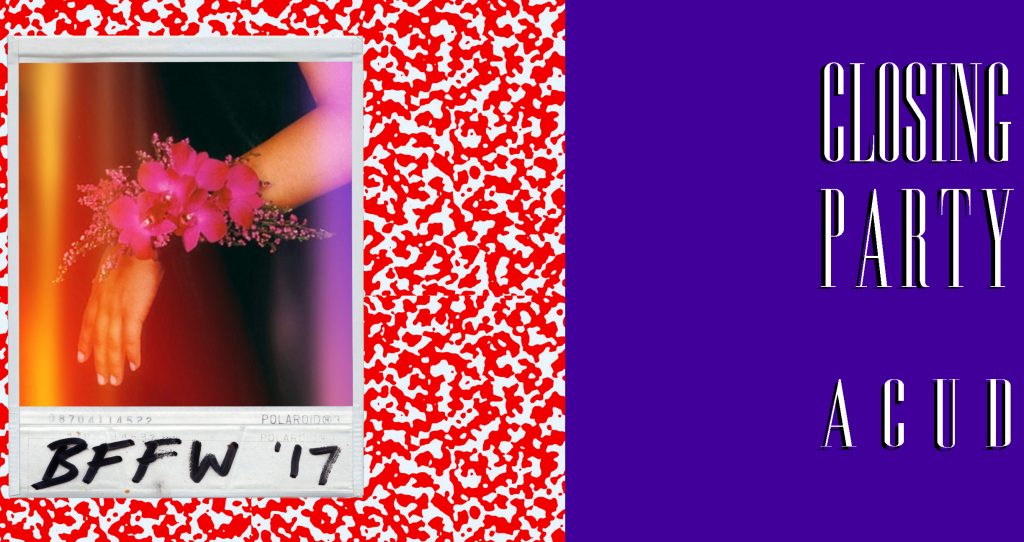 Event Information
Join us at ACUD on March 14th for our official Berlin Feminist Film Week closing party! After a week filled with films, workshop and discussions we would love to see you all at ACUD to dance some of the steam off with us and celebrate what will hopefully be another successful film week. We're preparing a feminist prom night that ya'll will remember!
▼Stephen Paul Taylor (live) ▼
▼Goodie bags to the first 50 guests from
Other Nature alternativer Sexladen
,
Je Joue
and
F Mag
.
Tickets at the door: 8€ / 6€ for opening screening ticket holders
We're thrilled to have DJ PAM BAM, who we spotted while playing at BERRIES, Berlin's go-to party for queer hip-hop and future sounds, onboard for the night. Dj PAM BAM loves some good old R'n'B candies as well as afrobeats, afro-house and grime, and definitely knows how to get a dancefloor sweating.
Mary Ocher just released he album "The West Against The People" was just released on Klangbad. She has been persistently creating passionate, uncompromising work, raw, thought provoking, socially and creatively pushing against the current, dealing with subjects of authority, identity and conflict. Her work is as enchanting as it is polarizing, ranging from traditional folk to raw 60s garage, ambient with ethereal vocals and abstract synths, to experimental pop with African and South American rhythms. She has released 4 studio albums on 5 labels in the past 6 years, as well as a double anthology of home recordings, 2 EPs and 2 collections of remixes. Her previous solo release was produced by Canadian Psych Rock&Roll guru King Khan.
Thanks to
Other Nature alternativer Sexladen
,
Je Joue
and
F Mag
for the gifts.