Sunday, March 13, 2016 - 18:00
Short films: Movements
Screening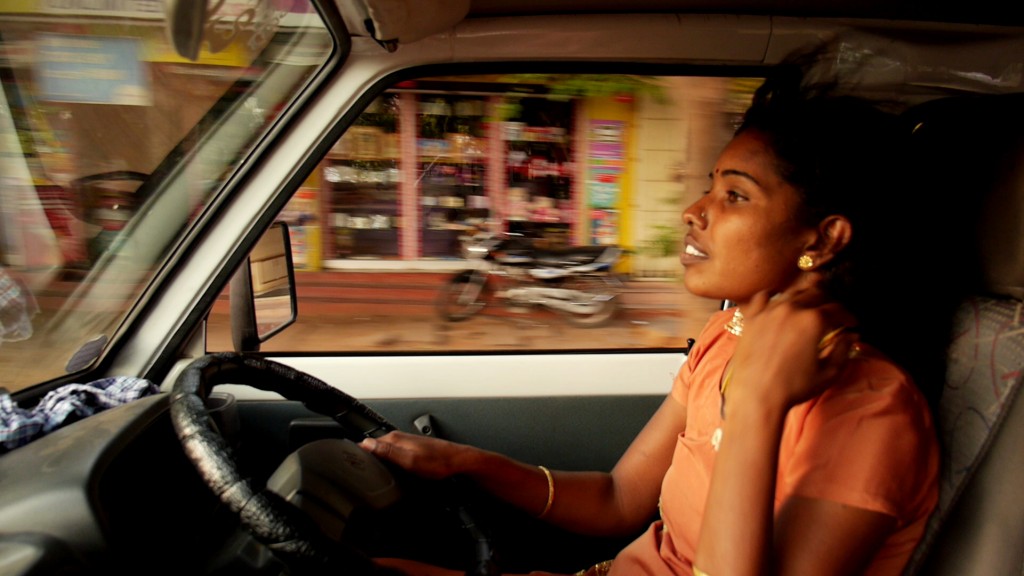 Event Information
This short film program is about movements and transitioning. Three very different documentaries touch upon social movements, class mobility and the transition from life in the favelas to dazzling performances.
Driving with Selvi / 2015 / Canada / Elisa Paloschi / 54 min
Selvi, like so many girls living in India, grows up struggling with gender violence and poverty. One day in deep despair, she decides to escape, and goes on to become South India's first female taxi driver. We first meet Selvi at a girls' shelter in 2004 – timid, soft-spoken, a fresh runaway from a difficult life. Over a ten-year journey, we see a remarkable transformation as Selvi finds her voice and defies all expectations – learning to drive, starting her own taxi company, leading educational seminars, and much more.
Bird Skin / 2015 / Brazil / Clara Peltier / 20 min
A Brazilian dancer named Tuane transcends her life in the favelas with dazzling performances in glittering costumes. A naked insight into a dancer's transition from day to night, private and professional life.
The film premiered in Rio de Janeiro International Film Festival where it also won the Best Short Film Award.
Location & Time: Babylon - 18:00
Screening Duration: 100 min