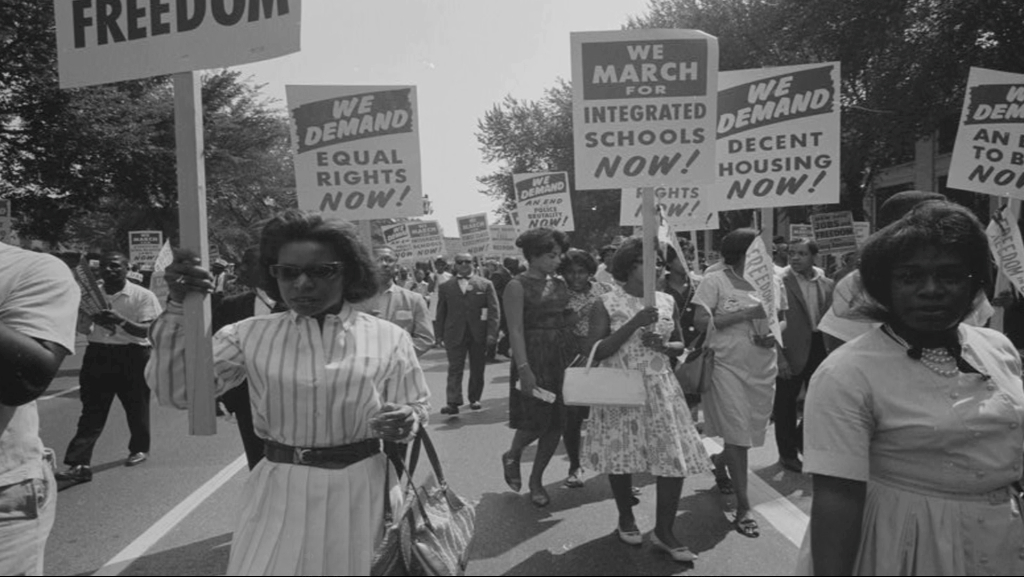 Reflections Unheard: Black Women in Civil Rights
Through the personal stories of several former black female Civil Rights activists, Reflections Unheard: Black Women in Civil Rights unearths the lesser-known story of black women's political marginalization between the male-dominated Black Power movement, and the predominantly white and middle class Feminist movement during the 1960s and 70s, as well as the resulting mobilization of black and other women of color into a united Feminist movement.
Reflections Unheard is a feature length documentary, and the first of its kind to focus exclusively on black women's contributions and experiences during the Civil Rights era.
The feature film documentary includes archival footage and in-depth interviews with former members of the Student Nonviolent Coordinating Committee (SNCC), SNCC's Black Women's Liberation Committee, the Black Panther Party, Third World Women's Alliance, and the National Black Women's Feminist Organization in which it is revealed how black women mobilized, fought for recognition, and raised awareness of how sexism and class issues affected women of color within and outside The Black Power Movement and mainstream feminism. Prominently featured activists include Frances Beale, Angela Davis, Kola Boof, Nikki Giovanni, Rosemari Mealy, Judy Richardson, Gwendolyn Simmons, Deborah Singletary, and Eugenia Wiltshire.
Independent filmmaker Nevline Nnaji was missing extensive documentation of black women's struggles in the feminist movement of the 60s and 70s and proves that there is no need for big budgets to make a powerful statement and the result is impressively wide in scope. Reflections Unheard is still the only documentary which focuses on the black women's movement to this extent and the filmmaker herself says that most people are not even aware that these was a black feminist movement in the 70s, let alone was aware herself until she bean her research.