Tuesday, March 8, 2016 - 19:00
Berlin Feminist Film Week 2016: OPENING
Screening & Live Music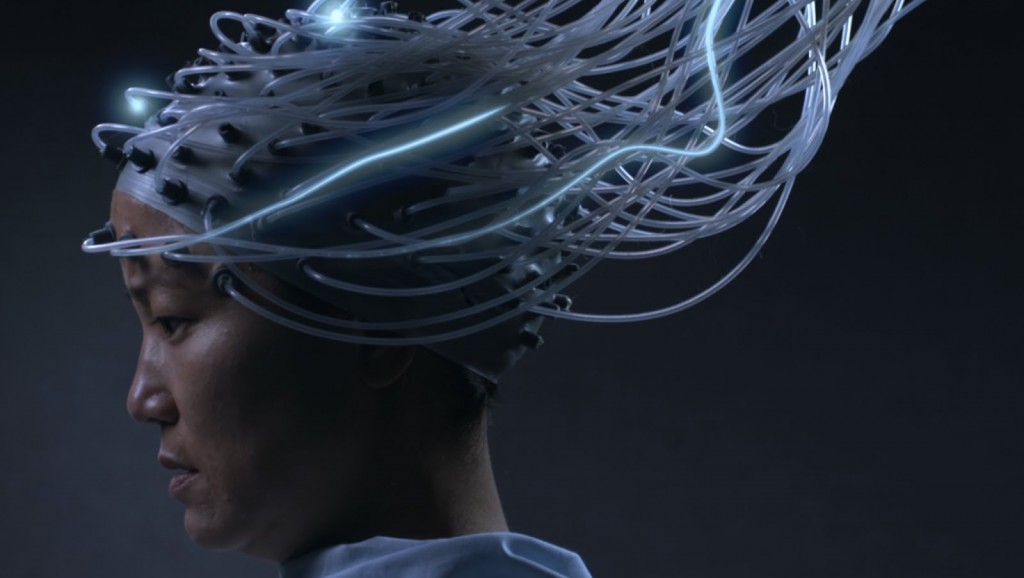 Event Information
Welcome to the opening of the third Berlin Feminist Film Week! We get our week rolling on March 8th at Babylon Kino with a double screening, a live set from DUBAIS and an art video installation at the Babylon cinema in Mitte.
We are kicking off our festival by celebrating the International Women's Day and paying tribute to feminists who have fought for their rights before us and feminists from whom we can still learn new things. This year we will turn to the black feminist movement in the 60s and 70s in Nevline Nnaji's documentary Reflections Unheard: Black Women in Civil Rights.
DUBAIS will start the second half of the evening with a live music set where she will take us into her arabfuturistic world of music performance with projections. The main film of the evening is Jennifer Phang's feminist sci-fi dystopia Advantageous.
Next to the screenings an art exhibition with video projections and experimental short films will be open to everyone throughout the night.
19:00 
Reflections Unheard: Black Women in Civil Rights / 2013 / USA / Nevline Nnaji
This year's international women's tribute is the documentary Reflections Unheard: Black Women in Civil Rights by Nevline Nnaji. Reflections Unheard is a feature length documentary, and the first of its kind to focus exclusively on black women's contributions and experiences during the Civil Rights era.
The feature film documentary includes archival footage and in-depth interviews with former members of the Student Nonviolent Coordinating Committee (SNCC), SNCC's Black Women's Liberation Committee, the Black Panther Party, Third World Women's Alliance, and the National Black Women's Feminist Organization in which it is revealed how black women mobilized, fought for recognition, and raised awareness of how sexism and class issues affected women of color within and outside The Black Power Movement and mainstream feminism. Prominently featured activists include Frances Beale, Angela Davis, Kola Boof, Nikki Giovanni, Rosemari Mealy, Judy Richardson, Gwendolyn Simmons, Deborah Singletary, and Eugenia Wiltshire.
21:00
DUBAIS (live)
Lo Fi Dark Disco. Dubais is the Arabfuturist multimedia music project of visual artist, cultural activist, and musician Nadia Buyse.
Nadia Buyse is a trans-disciplinary artist and musician from Portland. She has been in at least 30 bands she can remember. She has toured the United States and Europe, playing in a range of spaces from music festivals, punk clubs, house shows, and discotheques. She has also exhibited work internationally and nationally, including the MDW Art Fair in Chicago, Beta Spaces in New York, and dOCUMENTA (13). She has recently received an MFA in Visual Studies from Pacific Northwest College of Art and shortly after participated at the ART STAYS residency program in Slovenia, went on a European tour with her multimedia music project DUBAIS, and performed in the Republic of Georgia.
Advantageous / 2015 / Jennifer Phang / USA / 91 min 
Advantageous is set in a pre-dystopian not too distant future, 2041. The issues facing the population are not far-fetched from contemporary time either, economic crisis, elites ruling society, ageism against women and fertility issues. This is feminist sci-fi at its best and Phang does a good job imagining what future issues we might have to deal with. Whoever is looking for special effect sci-fi and big names will have to look further, this film has a lot more intellectual qualities, an excellent cast and is a subtle critique of current society.
Women are in minority in the film industry; even more so in genre film such as sci-fi, hence the film is feels fresh and adds a new perspective to the feminist film discourse. The film premiered at Sundance and won several awards at the Los Angeles Asian Pacific Film Festival.