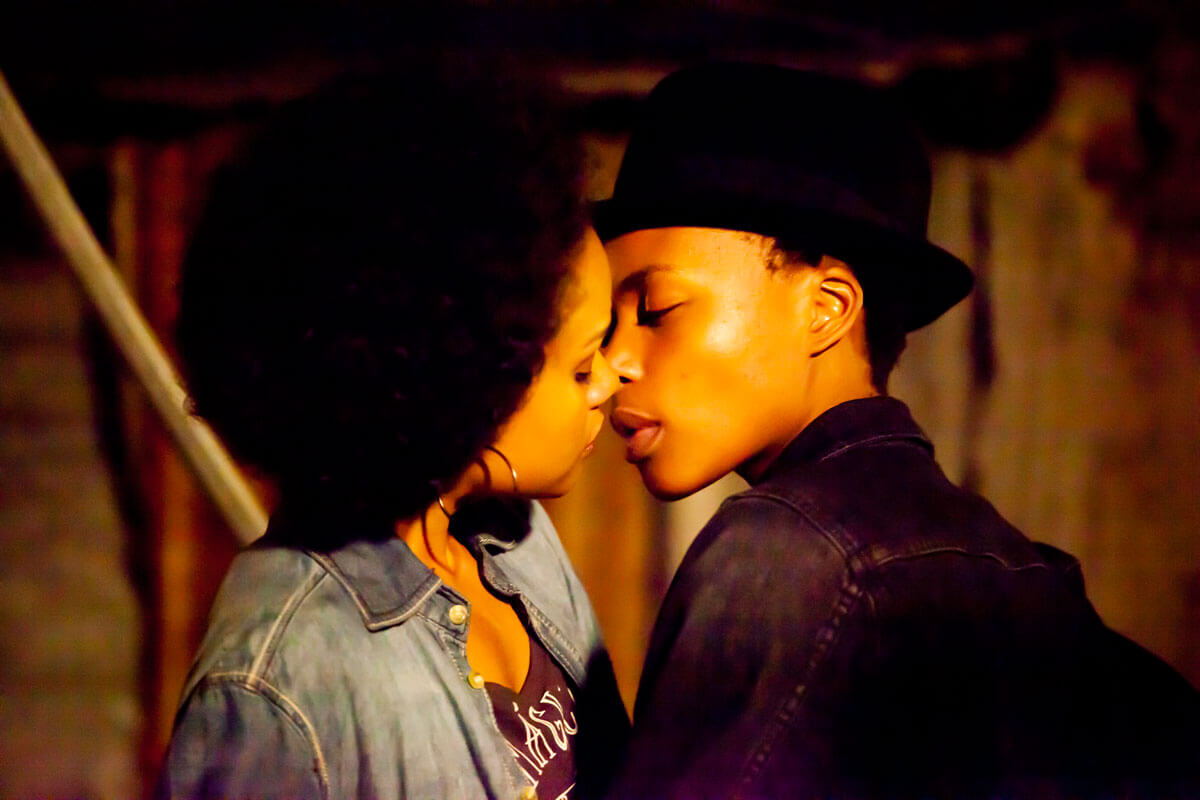 While You Weren't Looking
In the 1990s, South Africa was at the forefront of gay and lesbian rights and South Africa led the world with its all embracing Constitution, granting homosexuals unprecedented freedoms and rights. This feature, produced by The Out In Africa Gay & Lesbian Film Festival, takes a look at South Africa through the lives and experiences of a cross section of Cape Town queers. While you weren't looking takes up issues of gender, women's rights, class and race through the eyes of the queer community.
Synopsis
"Dez and Terri, a mixed-race couple married 20 years and adoptive parents, they are the trailblazing lesbians of the New South Africa. But, have these freedoms guaranteed them happiness?
Asanda, their 18 year old adopted daughter, is the poster child for South Africa's diversity but describes herself as "an experiment", being made up as she goes along. She meets Shado, an enigmatic Tommy Boy from Khayalitsha, a township on the edge of Cape Town, and a different picture of the New South Africa emerges."
Beautifully shot on locations in and around Cape Town in 24 days, with a stellar South African cast and a line up of great local music, this Out In Africa G&LFF production is funded by the National Lottery Distribution Trust Fund with additional support from the Department of Trade and Industry and a small grant from The Other Foundation"
About the director 
Catherine Stewart lives in Johannesburg and works as a freelance director, screenwriter and script editor. She graduated from Stanford University in 1988 with an Honours Degree in Literature and Film. She received a Master's degree in Screenwriting and Directing from Columbia University in 1994. She has written and directed television drama series, mini series and short films for over 25 years. While You Weren't Looking is her first feature film.
Director: Catherine Stewart