Saturday, March 7, 2015 - 21:00
Something Must Break
Screening and Q&A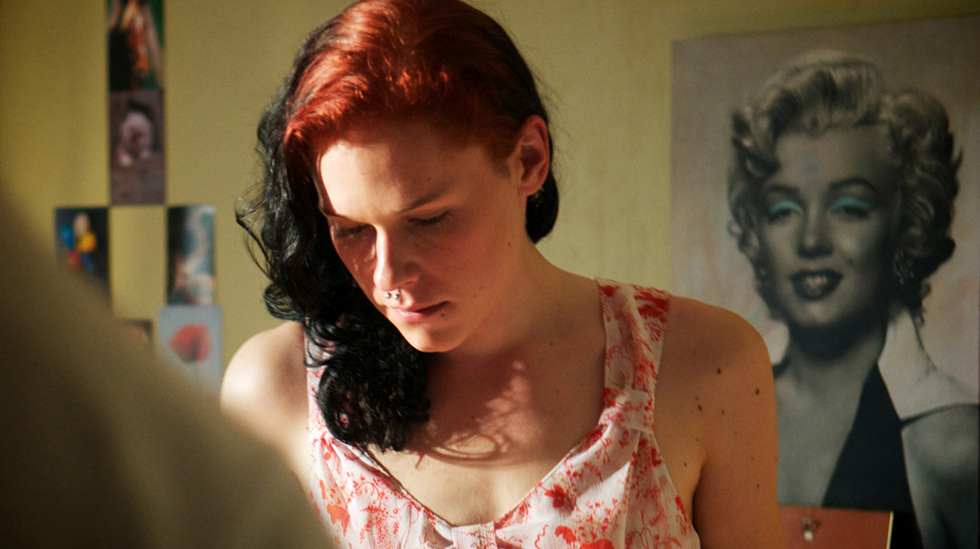 with Saga Becker and Ester Martin Bergsmark
Tickets available online Eventbrite" >here
Event Information
The Berlin Feminist Film Week are happy to present Swedish drama Something Must Break by Ester Martin Bergsmark.
A love story between two young men where one is the androgynous Sebastian and one is Andreas who is not gay. They form a unity. It's them against the polished Swedish Ikeasociety. They dream about escaping boredom and the risk of becoming what everyone else is. And then there is Ellie – the superwoman growing inside of Sebastian who Andreas loves and fears. This is the summer when everything happens and both of them will choose paths that will determinate their lives forever. It's a battle for love where Sebastian finally has to realise that he has to let Ellie loose, find the strength within himself and not let his happiness depend on someone else.
The Berlin-based director will be attending the screening together with lead actress Saga Becker who just received a Swedish Film Award, Guldbaggen, for her debut role as Sebastian/Ellie in Something Must Break.
Venue:  Hallesches Haus (Tempelhofer Ufer 1)
Tickets: Available at the door or online – Tickets
Language: Swedish with English Subtitles
Screening Duration: 120 min
Tickets available online Eventbrite" >here
Venue Location