Friday, March 13, 2015 - 20:30
Obvious Child
Screening and talk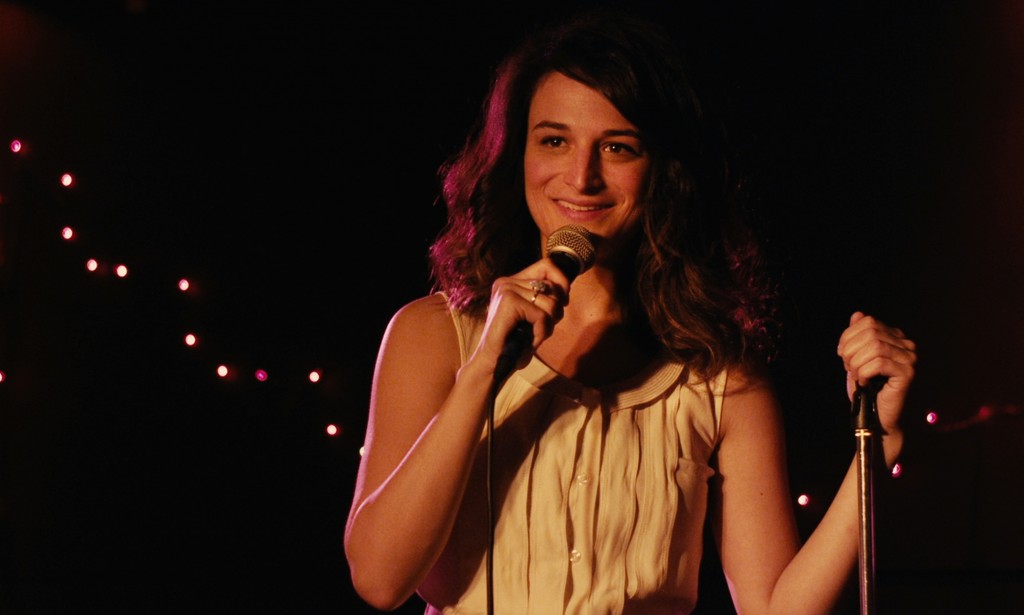 with Sarah Diehl
Location & Time: SchwuZ - 20:30
Event Information
We are ending our film week with a book presentation by German author Sarah Diehl and a screening of abortion-comedy Obvious Child with Jenny Slate. Obvious Child is the story of a Brooklyn comedienne's unplanned pregnancy forces her to confront the realities of independent womanhood for the first time. But more so just of life in your 20s and things that happened along the way.
Before the screening, German author, publicist and filmmaker Sarah Diehl will present her book Die Uhr, die nicht tickt: Kinderlos glücklich (The clock that doesn't tick: Happy without children):
"If my biological clock is trying to tell me anything, then it is that I am at the perfect age at which to write this book" More and more women remain childless by choice, and not only in Germany. However, discourse on the biological clock is so omnipresent that women don't even trust themselves when they don't hear its supposed call. They doubt their own ability to make decisions as it is mediated to them that they must want something else. When the topic turns to having children the image of innate maternal instinct and the sole- saving happiness of the nuclear family is steadfastly adhered to. Politics and society construct catastrophical demographic and biological spectres as they cling to old ideas of family concepts and gender hierarchies. Non­-desire to have children is seen as unnatural, selfish or cowardly.
Sarah Diehl, in her mid­thirties and herself childless, has interviewed women who have chosen themselves not to be mothers. She learnt that their reasons are varied, and that they have nothing to do with selfishness or narcissism. Her book is a long­-overdue plea for an unprejudiced and contemporary approach to female identity and for new concepts in supportive coexistence.
Both the film and the presentation will be in English and Sarah will be available for questions afterwards.
Venue: SchwuZ (Rollbergstr. 26, Neukölln)
Tickets: Available at the door or online – Tickets
Location & Time: SchwuZ - 20:30
Language: English
Screening Duration: 120 min
Venue Location