Monday, March 9, 2015 - 20:30
Bluestockings & Bimbos
Screening & Talk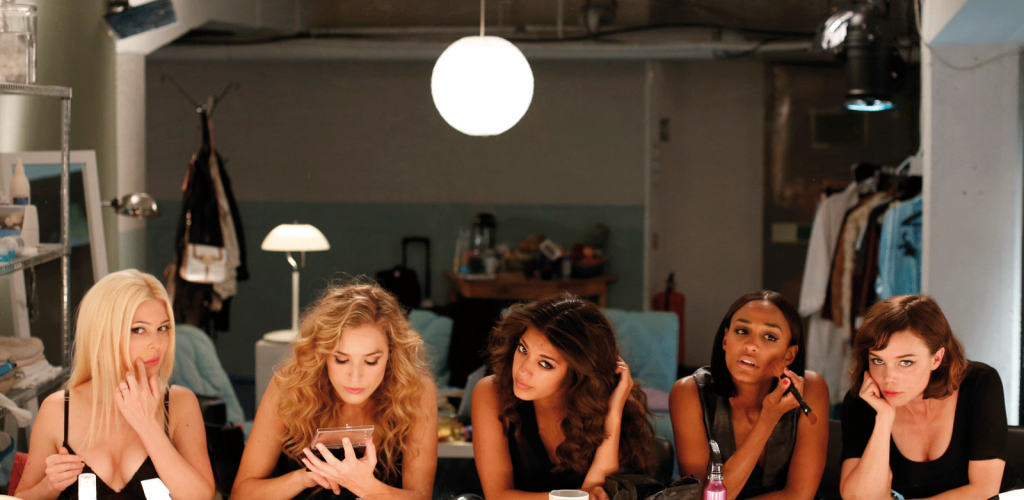 Event Information
This program is all about beauty and body image. Diana Weis will enlighten us about different feminist positions on beautification and after her talk we will screen a short film program in which beauty is dealt with.
Talk by Diana Weis: Bluestockings & Bimbos: Feminist Positions on Beautification
An inventory of public and academic opinions on the current state of the female body and its various tampering techniques. Diana Weis is a freelance author and lecturer on the subjects of fashion, body images and beauty culture.
Short film program:
BeautyCULTURE / Lauren Greenfield / 2011 /  USA / 31 min
Tits / Louisa Bertman / 2014 / USA / 5 min
Plastic / Sandy Widyanata / 2008 / Australia / 7 min
Semiotics of a model / Tabassom Habibzadeh / 2015 / Iran / 20 min
Hot Chicks / Ninja Thyberg /2014 / Sweden / 15 min
Venue: Urban Spree (Revalerstr 99, Friedrichsain)
Tickets: Available at the door or online – Tickets
Location & Time: Urban Spree - 20:30
Language: English
Screening Duration: 120 min
Tickets available online Eventbrite" >here
Venue Location